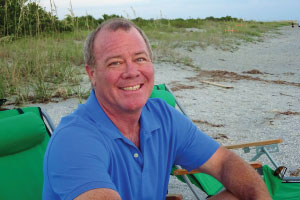 Florida Residential Contractor License #CRC1331357
Home Inspector License #HI5220
GREG GEORGE
Home Inspector Greg George is a second generation residential contractor who grew up building houses – including his family homes – along with his father and brother. He became familiar with the home inspection business through his remodeling and new construction work and decided to become a licensed Florida Home Inspector because he thought he could make his customers feel more at ease.
Transform your home buying or selling venture into a more positive and less taxing experience!
Greg has a unique take on what it means to be a Home Inspector. He views himself as a kind of General Practitioner whose job it is to take note of every aspect of a home that differs from the norm and to provide his customers with the complete evaluation of the property that will help them figure out what their next steps should be. He will explain his findings to customers who are present as well as to those who are out of town and can recommend contractors if defects are discovered.
Greg's background and commitment to continuing education have helped him become the knowledgeable, dependable, and thorough Home Inspector that he is today. His experience building everything from starter homes to multi-million dollar houses, his extensive training in the insurance industry, the real estate business, and even the Economics degree he earned from UNCC, combined with his friendly and helpful nature, make Greg George an authoritative and personable Home Inspector who you can trust. With your best interests in mind, Greg will make every effort to supply you with the information you need to make an informed decision.